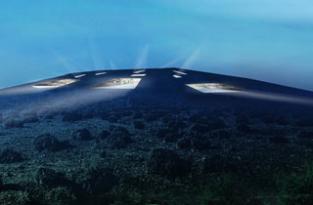 Projekt Adriana Kasperskiego obroniony w lutym 2014 na Wydziale Architektury i Sztuk Pięknych Krakowskiej Akademii pod kierunkiem dr Bartosza Haducha.
Tematem projektu jest Eksperymentalna rezydencja w Andaluzji. Eksperyment polega na transformacji oraz próbie maksymalnego wykorzystania otaczającego krajobrazu oraz natury, stworzenia schronienia do mieszkania przy jednocześnie jak najmniejszej ingerencji w walory przyrodnicze zastanego miejsca. Rezydencja wyłamuje się nieco z klasycznej definicji domu jednorodzinnego. Jest bardziej próbą nawiązania do dawnych epok, cywilizacyjnych początków. W połączeniu z możliwością wykorzystania najnowszych technologii i materiałów daje to zalążek odważnego pomysłu, polegającego na wkomponowaniu (a wręcz ukryciu) architektury we wnętrzu naturalnego wzniesienia.
Lokalizacja projektu – region Andaluzji – wynika z mojej fascynacji architekturą hiszpańską. Teren opracowania to Parque Natural Sierra de Grazalema – jedno z najbardziej zielonych miejsc Andaluzji, najcieplejszego regionu w Europie. Obecność gór znacznie łagodzi gorący klimat. Wzgórze, w które według projektu wkomponowana jest bryła budynku znajduje się około 920 metrów n.p.m., a z jego szczytu roztacza się przepiękny panoramiczny widok na otaczające wzniesienie góry i oliwne gaje.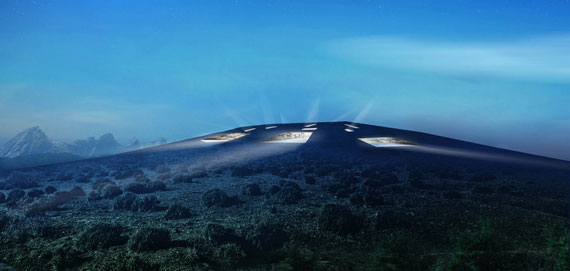 Budynek został zaprojektowany, uwzględniając w pełni życzenia przyszłych właścicieli – młodego, bezdzietnego małżeństwa. On – pasjonat sportu i astronomii, Ona – prawdziwa dusza artystki. Oczekują, że w domu na uboczu zyskają tak trudno dostępny w mieście spokój. Nie są zaślepieni bogactwem, mają na uwadze dobro natury. Chcą by dom odzwierciedlał ich potrzeby, kreował i cieszył, zapewniał poczucie bezpieczeństwa.
Całość założenia opiera się na wydrążonych w skale tunelach – skrzydłach, które spotykają się w centralnym punkcie wzniesienia. Ich kierunki są efektem analizy stron świata oraz próby jak najlepszego wykorzystania osi widokowych. Każde z projektowanych skrzydeł ma przypisaną inną funkcję oraz tworzy wolną, dobrze doświetloną przestrzeń. Znajdujące się za przeszkleniami rozległe tarasy, a w dalszej perspektywie górski krajobraz, są ich idealnym dopełnieniem. Tarasy stanowią naturalne przedłużenie funkcji wewnętrznych na zewnątrz.
Adrian Kasperski
rok obrony: 2014
Wydział Architektury i Sztuk Pięknych Krakowskiej Akademii im. Andrzeja Frycza Modrzewskiego
promotor: dr Bartosz Haduch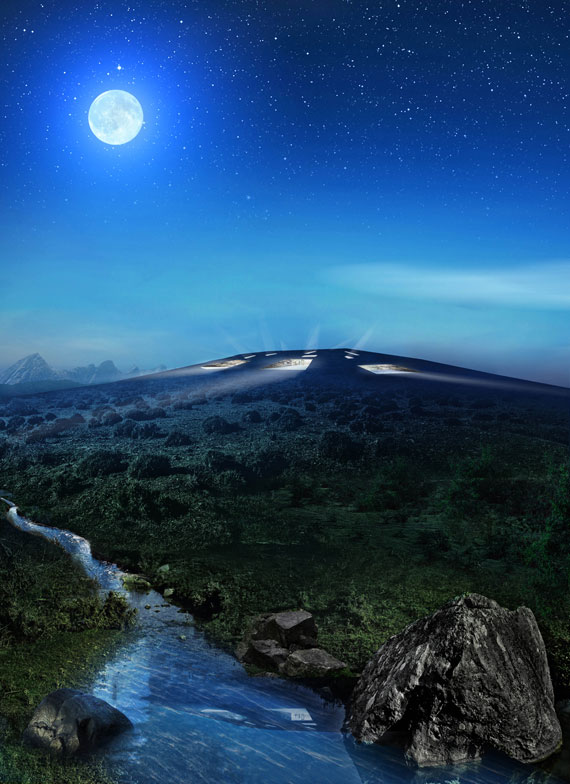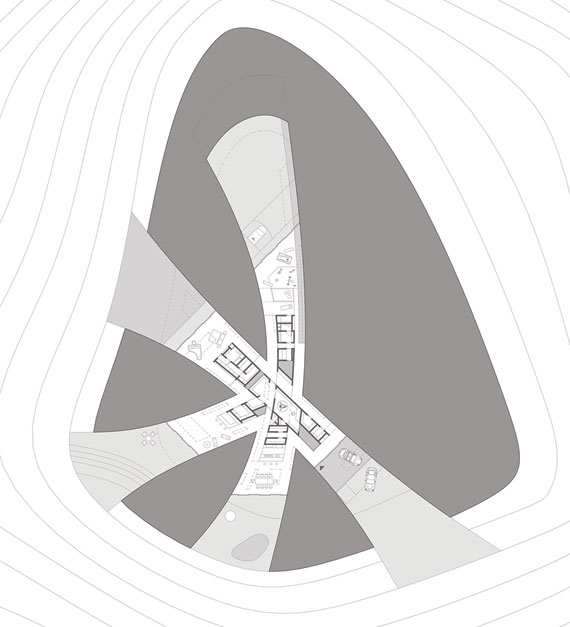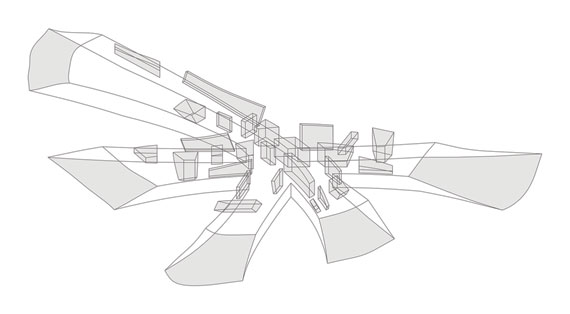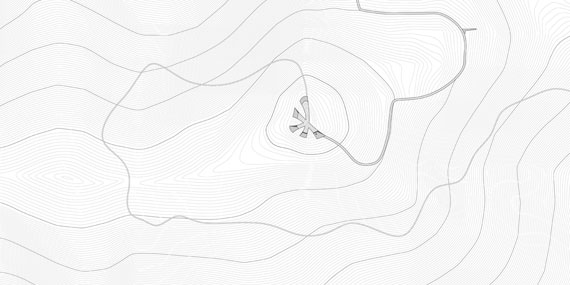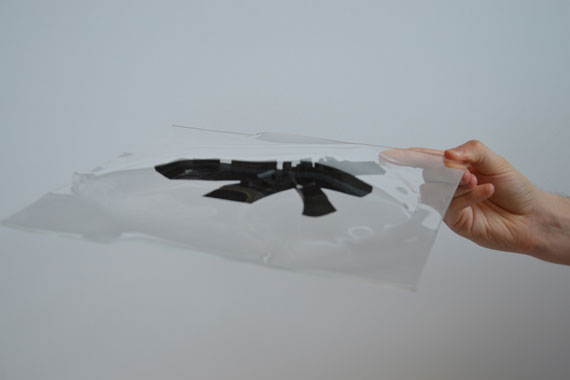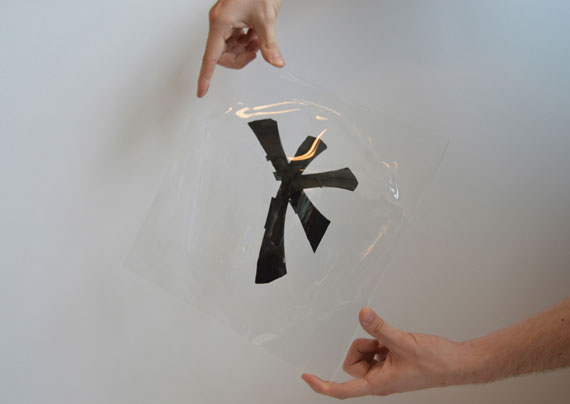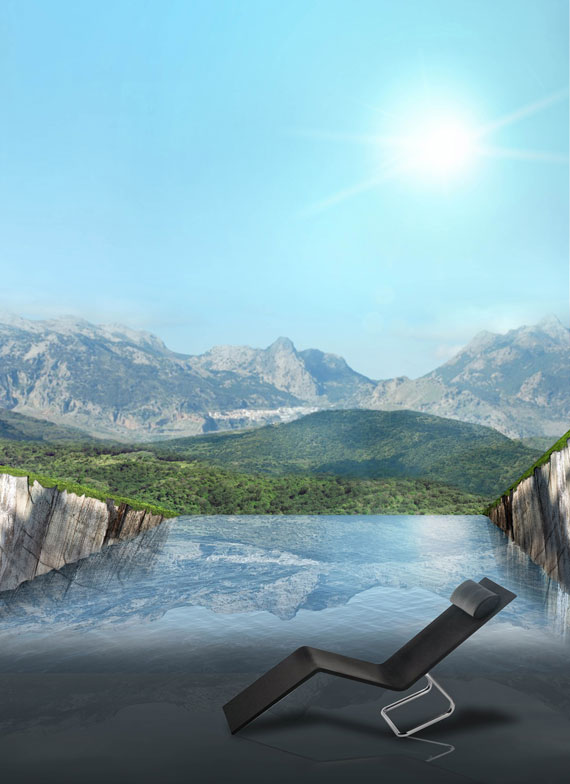 Wasze opinie
Dodaj komentarz:
Jak wstawić obrazek lub link do komentarza?
Drogi Czytelniku W-A.pl - w komentarzach w W-A.pl możesz wstawić zarówno linki jak i obrazki z zewnętrznych serwerów.
Aby wstawić aktywny link wpisz przed nim znaki [www], a po nim [/www] np. [www]www.w-a.pl[/www]
Aby wstawić obrazek wpisz przed jego adresem znaki [img], a po nim [/img] np. [img]www.w-a.pl/obrazek.jpg[/img]
UWAGA: Szerokość "cytowanych" obrazków może wynosić maksymalnie 570 pikseli. Wszystkie większe formaty nie będą wyświetlane.
W razie pytań i problemów piszcie do nas portal(at)w-a.pl
Redakcja W-A.pl nie odpowiada za treść opinii wyrażanych przez internautów piszących na stronach W-A.pl